Soft Surface Flooring at Carpet One By Henry
With family, kids, and pets running around, you always feel a little bit better having a soft surface floor for them to fall on. However, what doesn't make you feel better is the stains, the wear and tear, and the fading that comes with rugs and carpets. Nonetheless, you will be happy to know that at Carpet One by Henry, you won't have to give up on your love for soft surface floors. We have the latest in stain resistant fiber carpets, anti-fading products that will allow you to keep your soft surface floor for years to come!

If that isn't enough to convince you to invest in another soft surface floor, you might want to consider our custom area rugs. Choose from our gorgeous stock of rugs, or create one yourself. The options are endless at Carpet One by Henry.
To learn more about our soft surface floors, including our custom rugs, read below:
Carpet Brands
Tips & Tricks
Carpet Fading: If you have carpet flooring installed in areas that receive a substantial amount of natural light, the carpet will begin to fade. Sunlight can cause the color of carpet flooring to fade slowly over time.
Removing Hair from Carpet: If you have a pet, you probably know from experience how many messes these animals can make in the span of just a few hours. Between urine spotting, muddy paws, and shedding, it can be stressful and time-consuming to clean the messes made by our animal friends.
Our Private Stock
Rugs: Carpet One by Henry stocks one of the largest collections of designer wool rolls, patterns and remnants in the Southeast. Our warehouse is open to the public, where you can choose from our more than 200 in-stock carpet rolls and hundreds of remnants.
Area Rugs & Stair Runners
Stair Runners: Your stairs: they take you up, down and all around. Usually, you're in a rush to get up and down the stairs. The best way to avoid uncomfortable banging or accidental slips is to add a carpet stair runner!

Karastan Carpet at Carpet One By Henry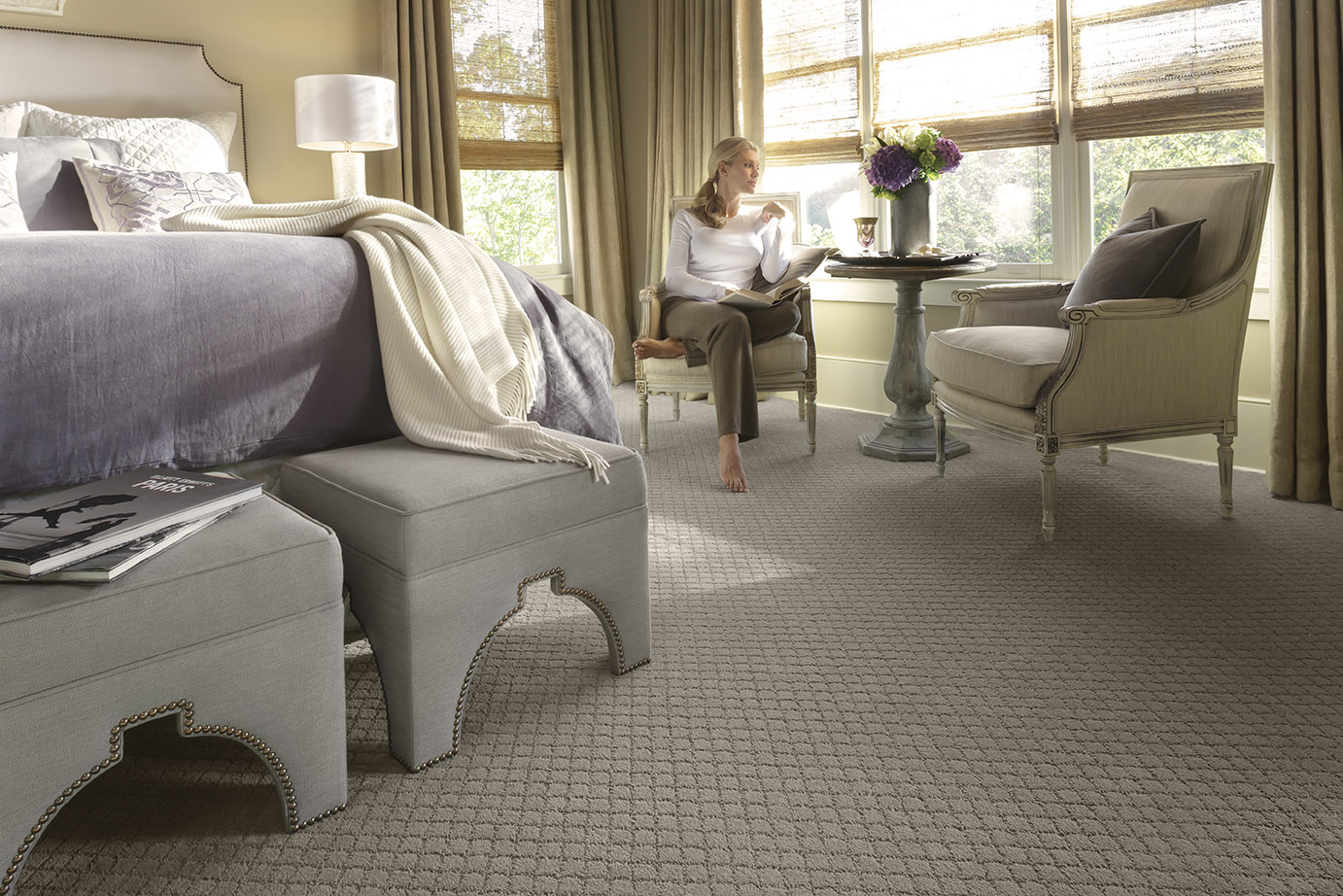 It's never been about a single pattern or trend. Karastan rugs and carpets are crafted to be timeless pieces that fit perfectly within your home. With inspired designs, flawless craftsmanship, and long-lasting materials, Karastan is made for a life lived beautifully.
Karastan Carpets Are Inspired By The World Around Us.
Their creative process starts with travel. Karastan designers seek their inspiration through tradition, works of art, nature and modern life. These experiences can be seen in the intricate patterns, dramatic color variations, impressive textures and bold tones of their carpets.
If you love beautiful and comfortable carpeted floors and don't want to give up on having one, then shop us today. You won't be disappointed in the beauty and comfort of the Karastan caprets. Click here now to see the wide variety of Karastancarpets and then contact Carpet One By Henry today, or visit one of our showrooms.